K-340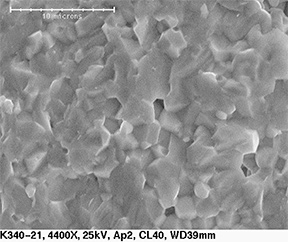 Piezo Technologies' new K-340 High Drive Piezoelectric Ceramic is the most advanced material available for high power applications. After more than two years of R&D, this new material is set to advance the state of HIFU and medical therapy devices, as well as ultrasonic cleaning, welding, sonar, high voltage generators, and more.
K-340 offers the following benefits:
Specially designed for high power applications
High dielectric constant, high mechanical quality, and low dissipation.
For more detailed product information, please view our Materials Chart.