Piezoelectric Ceramics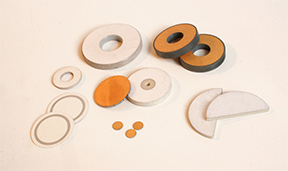 Piezo Technologies creates advanced piezoelectric ceramics for use in ultrasonic transducers. Piezo Technologies has been a global leader in the research and development of advanced materials requiring superior technical knowledge and production experience.
View our manufacturing capabilities and tolerancing information here.
Piezo Technologies develops a wide range of the highest quality piezoelectric ceramics to the manufacturers of acoustic and ultrasonic transducers for:
Non-Destructive Testing
Medical
Aerospace
Oil & Gas
Automotive
Marine
Industrial
Consumer applications
Among the many possible applications for ultrasonic transducers, these piezoelectric ceramic materials can be used for:
Accelerometers
Air transducers
Actuators and smart materials
Dopplers
Therapy
Level and flow detection
HIFU (High Intensity Focused Ultrasound)
Air-in-line
Knock sensors
Pressure detection
Sonar and fish finders
Did you know Piezo Technologies provides Next Higher Assemblies (NHA's)? Take advantage of our technical knowledge and production capability to help you build your assemblies. Contact us to discuss the benefits.
For more information or a project quote regarding piezoelectric ceramics for ultrasonic transducers, please contact us.